PNJ Solar
Regular price
Sale price
$12.45
Unit price
per
Sold out
PNJ Solar glasses are recognized as ISO-compliant by the American Astronomical Society. These glasses will filter 100% of harmful ultraviolet, 100% of harmful infrared, and 99.999% of intense visible light.
PNJ Solar glasses conform to and meet the Transmittance Requirements of ISO 12312-2:15(E), Filters for Direct Observation of the Sun.

User Instruction: Inspect before use. Do not use and discard if damaged in any way. Do not use it with other optical devices. This is not a toy, and children should only use it with adult supervision. Limit to 3 minutes of use, intermittently for several hours. When using this product, do not move around, drive a motor vehicle, or operate machinery. Do not use with Diseased eyes or after eye surgery.

Warning: Never look at the SUN without special eye protection. Use solar eclipse glasses at all times when any part of the Sun is visible. Direct viewing of the Sun can cause permanent damage if the proper precautions are not taken. Adequate eye protection specifically designed for viewing the Sun is essential and should be worn so that no harmful rays from the Sun can reach the eye. Clean with a soft cloth or tissue only. Discard and do not use after 3 years.

All copyrights and patents are owned by PNJ Solar Inc.

Note - due to the time-sensitive and unique use nature of this product, all sales of eclipse glasses are final and no returns will be accepted on PNJ Solar Eclipse Glasses.
Share
View full details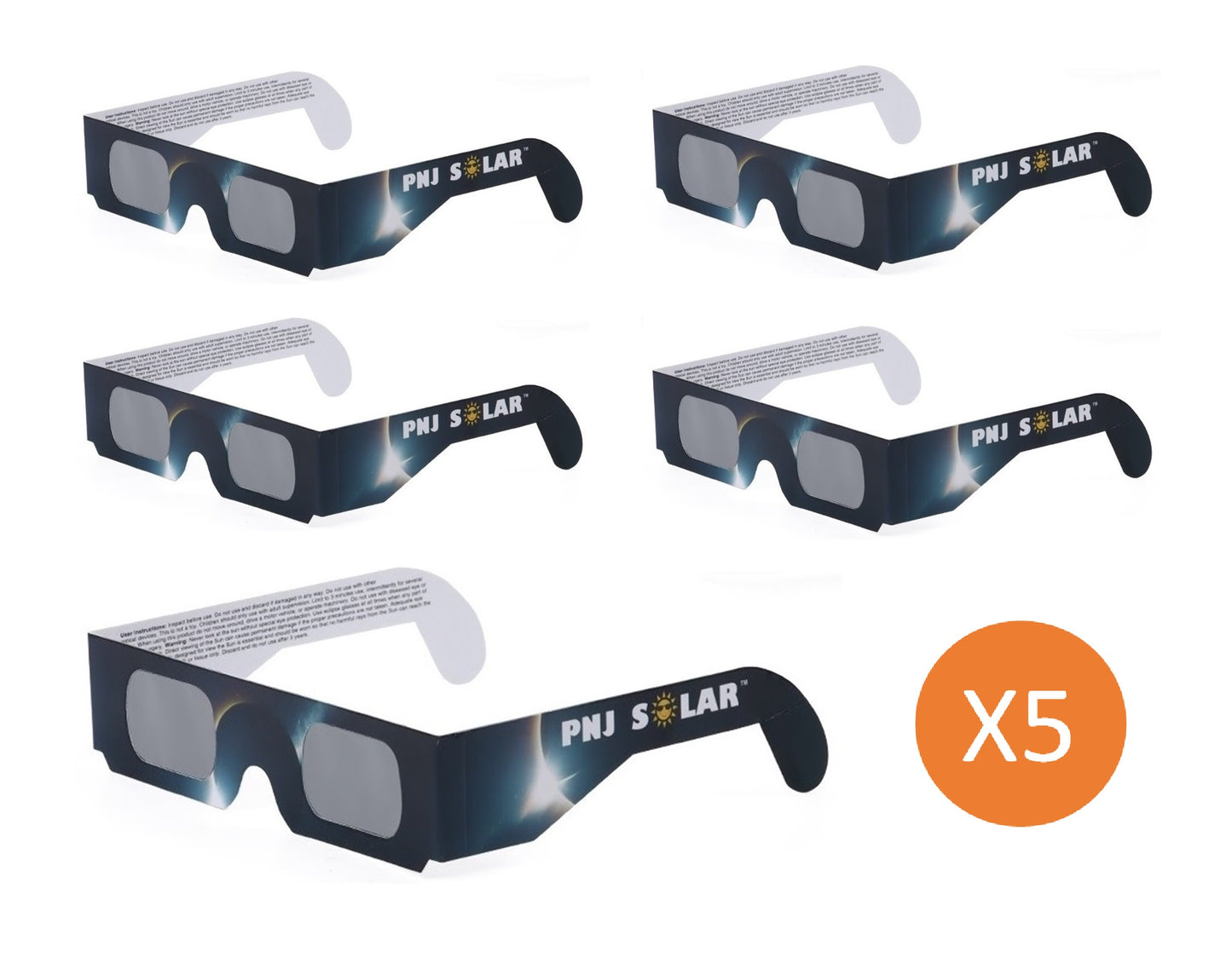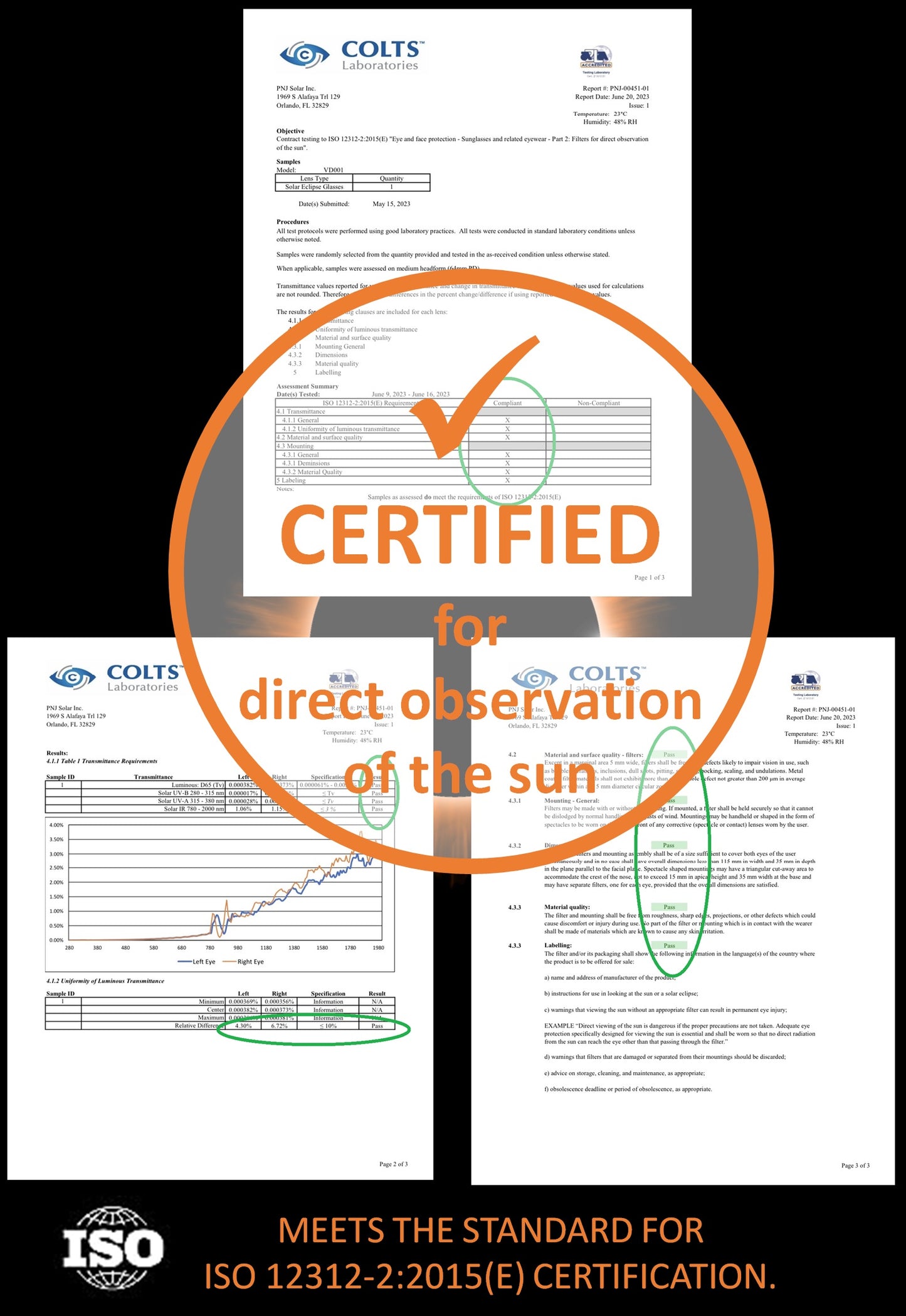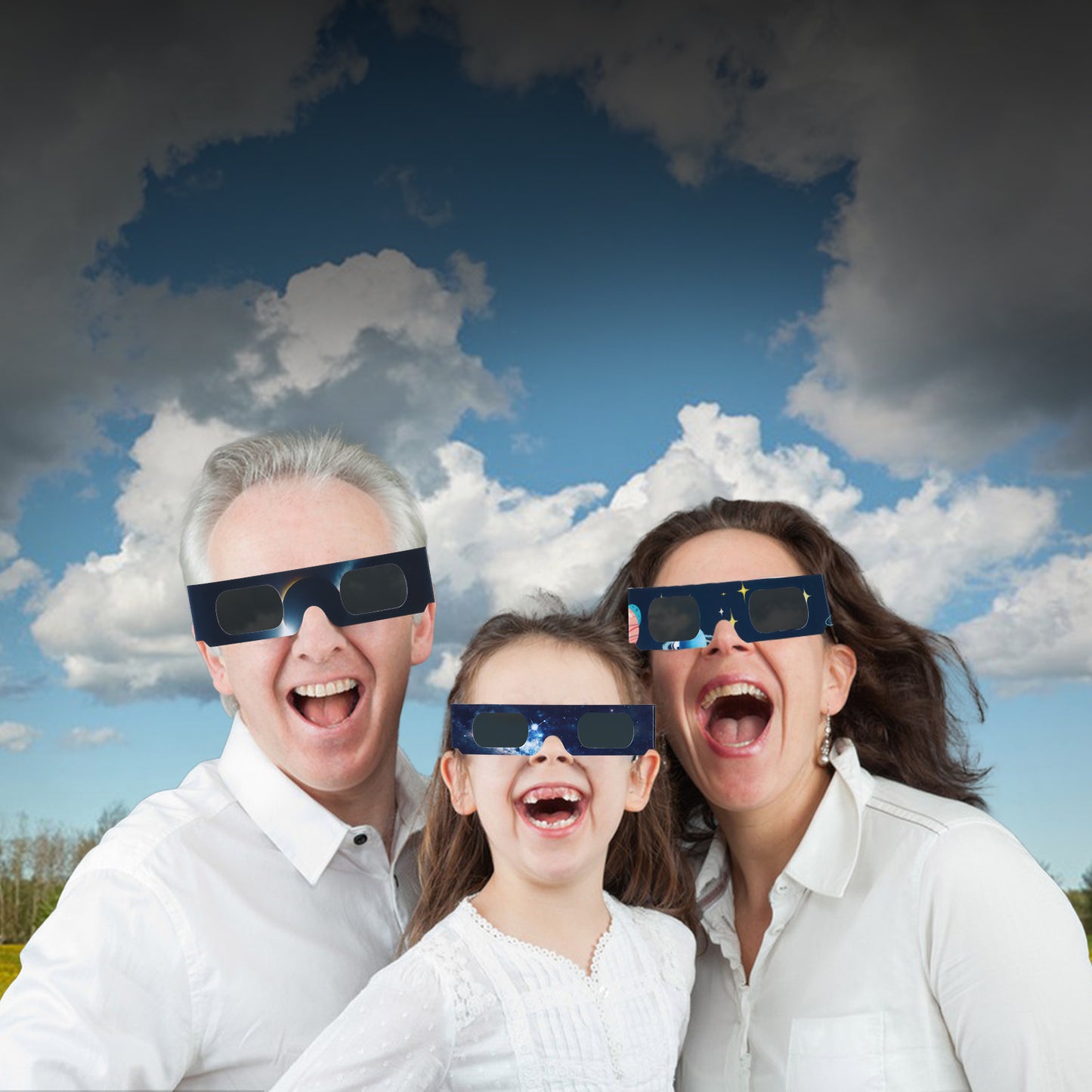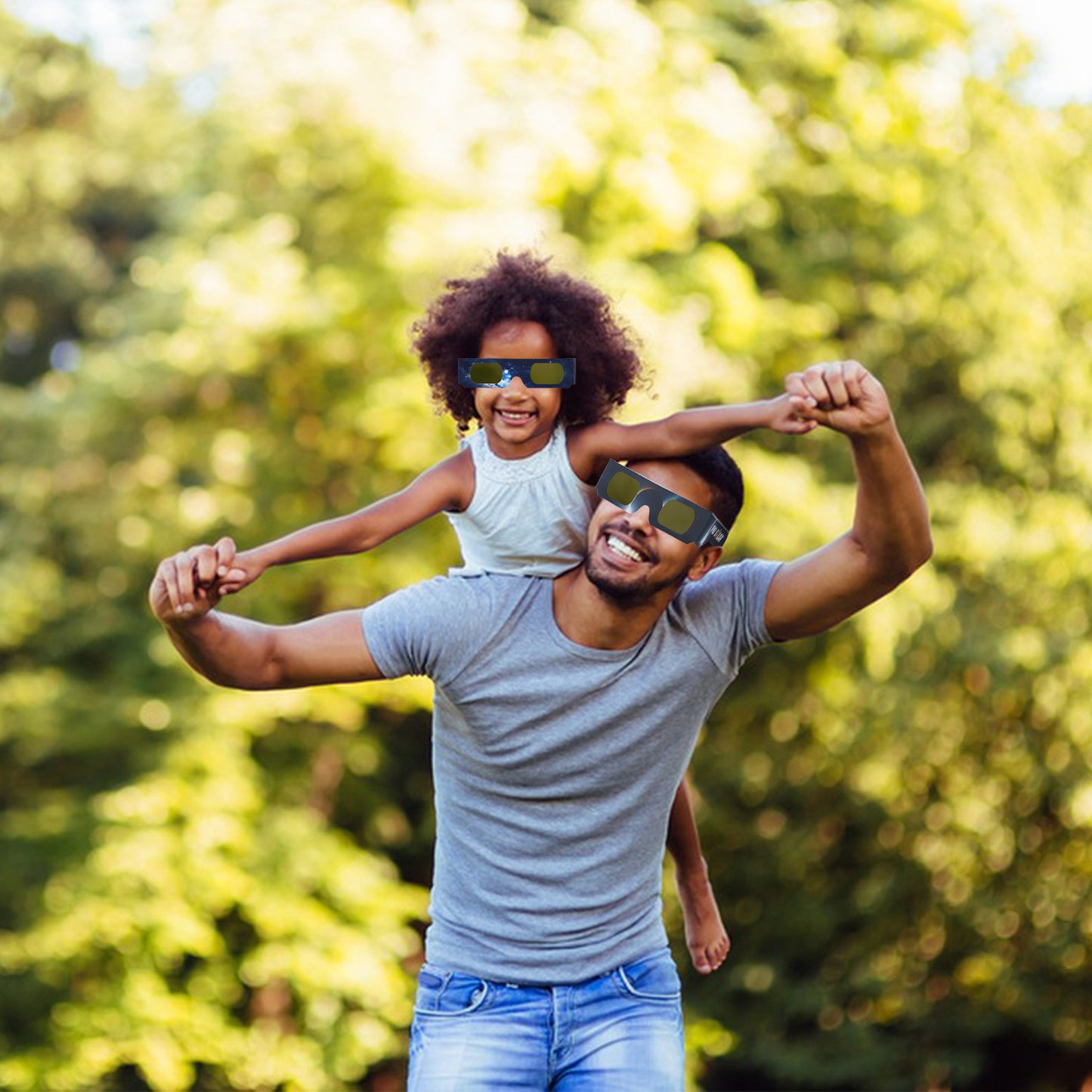 The glasses never arrived
I ordered these four days before an eclipse and payed extra for shipping to make sure they would get here in time. Not only did they not get here in time, these glasses STILL have not arrived. I would give them zero stars if I could.
Great Glasses
The glasses worked great, I bought the 5 pack and gave a few pairs away to peeps who didn't have any the only draw back was the ear pieces were a little short for my head but I am a big dude.